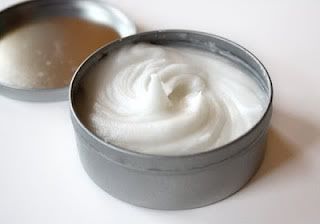 I have been getting a kick out of making my own products to use at home. Toothpaste, laundry detergent, lotion, medicines, and one of my favorite…homemade deodorant.
Those of you who are quite toxic from your diet probably know how toxicity can materialize in the form of body odor.
If I regularly eat sugar, I tend to smell like onions when I sweat or, occasionally, beef stew as hubby laughingly shared. Lovely.
I cannot believe that I just shared that publicly.
There are quite a few versions of homemade deodorant in bloggerland that work for different people. I tend to prefer things with a short ingredient list that are simple to make and store.
I can normally apply this one once every 2-3 days. Only three times over the last two months of using it, have I needed a second application in the same day.
Shut.Up. I know, right? Commercial deodorants can't hold a candle to that!
This recipe also contains no toxins and is naturally antimicrobial.
Homemade Deodorant
Ingredients
3 parts* organic coconut oil
1 part* baking soda
additional 1 part* arrowroot if baking soda is too strong
a couple of drops of tea tree oil for additional anti-bacterial action
a couple drops of various essential oils for scent – orange, lemon, lavender, ylang ylang, etc.
*I use a soup spoon to loosely measure "parts", ex. 3 Tablespoons of oil to 1 Tablespoon baking soda
Instructions
1. Mix coconut oil and baking soda until thoroughly combined and place in a container of your choosing, preferably glass to avoid toxins from plastic leaching in.
You can also fill an old, cleaned out deodorant tube and keep it refrigerated for stick deodorant.
2. To use, apply a small amount to underarms with your fingers or from the tube as needed.
If there is excess oil that has not been absorbed, you can blot with a cloth or  tissue before getting dressed. I have read about oil stains though I haven't experienced any.
Happy underarms everyone! Hmmmm, noses? Forget it. Enjoy your homemade deodorant. Here's to smelling good!
This post is part of Monday Mania, Real Food Wednesday, GAPS Legal Thursdays
Photo Credit: Photobucket-floridasunset
---
PAID ENDORSEMENT DISCLOSURE: I may receive monetary compensation or other types of remuneration for my endorsement, recommendation, testimonial and/or link to any products or services from this blog.
Thank you for the support that helps me share nutritional therapy advice with so many of you. It warms my heart to be able to help so many who are in the same difficult place I was 5 years ago.
Share and Enjoy